Africa Population Institute has a mandate to promote and strengthen the sustainability of capacity building programs that ensures people's performance and productivity in Africa.
Our education services ranked in top 10 all over the east and central region of Africa by most recognized organizations. We provide courses ranging from theoretical management to practical applicability.
Africa Population Institute is a member for the IUSSP (International Union of Population Science) and UAPS (Union of African Population Studies) together with being a partner to ABMA Education services in UK among others.
INSTITUTE CAMPUSES AROUND THE WORLD
Kampala Main Campus, Uganda
Plot 309 off Northern Bypass,
Sentema Road, Nakuwadde
+256772836998
Juba Campus South Sudan
Haineem, Women Union Compound,
Off Malakia Road
+211924428268
Garissa Campus, Kenya
Garissa Provincial Library
Kenyatta University ODEL, Center
+254707484830
Dear Student Africa Population Institute (API) informs you that examinations for end of semester will begin at your Centre respectively in November 2020
You are reminded to check your examination results by logging in your students online profiles, Just in case you have a retake, Prepare to do it in the next siting in November. Do not hesitate to contact us in case of any query. 
In everything, I've learn from African Population Institute (API) has extremely prepared my way to trust and knowledge; I know that African Population Institute (API) has prepared something better in my life. Life may be tough but always remember that we've got a God who's tougher. I know that African Population Institute (API) had always been the source of my strength as I walked through this journey. It was a very long journey indeed, and I know that African Population Institute (API) management has always been walking with me by my side. A few months ago, I' have received my Bachelor degree in Business Administration. And one more, I believe that this great accomplishment in my life was because of African Population Institute API. It's not because of my own strength but by God's grace too.
I honestly believe that the knowledge I have learnt in the last two years will change my life,open more doors and secure more opportunities for my career and won position of field officer at local NGO.I gained tremendous knowledge and skills in a livelihoods project that empower women traders in Garissa County. Many thanks API for moving to the stage of soaring over plenty of clear facts.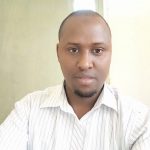 Mr. Hanshi Mohamad Abdulahi
Health Worker
During my time at Africa Population Institute, starting from the first time I stepped into the institute since 2014 for my Diploma program till present (2016-2019) where I graduated with a Bachelor Degree, I have gained a great deal of life changing experiences and skills where I realized a change on Job positions from Hygiene Promoter till I got a project Coordinator position where I manage Education, WASH, Protection and FSL projects concurrently. The most important thing I gained through this experience is effective communication and conflict resolution at the workplace. It is key to be able to deliver one's availability and problem with their supervisor beforehand so that both sides are aware of the situation and that a solution could be made before turning into a huge conflict at work.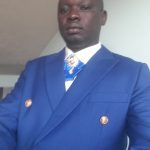 Mr. Bejur Modi Anthony
Manager
WE BELIEVE THAT EDUCATION SHOULD BE ACCESSIBLE AND AVAILABLE TO EVERYONE
API is a citadel of innovations and excellency with various capacity building programs that are suitable for employment