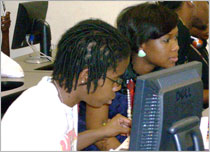 NOTICE BOARD
May 2015 Examination Results Released
Dear Continuing Students
Africa Population Institute is please to announce that
April/May 2015 Examination results have been released. Please check them accordingly and in case of any query contact the office of the academic registrar through info@africapopulation.net before 15th June 2015. ........Read More
New students can now access online library
API informs all new students, that they can now try out their usernames and password given to them during the admissions. Continuing students are hereby reminded that examination results will be uploaded by the end of next week. ........Read More
Exams Begin Next Week
Dear Student

You are advised to change your tuition fees early so that you are able to pay in dollars without any inconvenience; otherwise, this time round, the equivalency of the $200 will be rated at 1500 SSP. Please inform your colleagues about it.
........Read More
April/May 2015 Examinations Calendar
API informs you that examinations for end of semester will begin on your Centre respectively in April/May 2015.
........Read More
Newsletter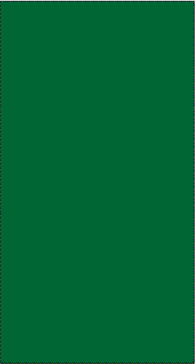 TESTIMONIES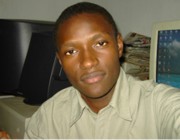 My name is Denis Byaruhanga . I work with Kompyuta Africa as a programmer. I got to know about API Courses through a friend. I did a short course in Project Planining and Management.
What is special about API courses
I first hesistated to register because i was not sure if their course duration would lead me to what I wanted but when registered and attended the course, Wow! It was totally different. API courses are unique, designed to meet all... ... Read more >>
Welcome to our Web Site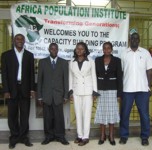 Africa Population Institute (API) is an institution started by professionals with the desire for the transformation of Africa in attempt to achieve sustainable development.
They decided to bring their experience, knowledge and skills together in order to build the capacity of others to enhance their performance in whatever they do.
API now operates in 9 African countries with its regional outreaches whereby over four thousand (4000) nationals from Uganda, Kenya, Tanzania, Rwanda, Burundi, Southern Sudan, Somalia Republic, Democratic republic of Congo and Ethiopia have acquired special knowledge and skills in various practical and relevant fields through our capacity building program.
Testimonials
Human Resource Handbook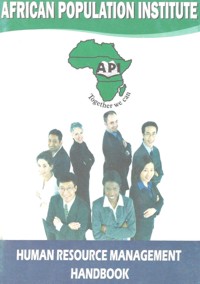 This book forcuses on fundamental issues related to employment law, employee benefits, employee relations compesation, selection and stuffing, performance management and appraisal,......Read more >>
Trainer of Trainees(ToT)
This Hand book will help to understand training cycle and to enhance skills in designing, implementing, conducting and evaluating training courses Read more >>
Public Health Hand Book
This Hand book will equip knowlege on public health administrative systems, enviromental health concepts, principles of epidemiology and statistical methods for health science Read more >>
News Book
WORLD POPULATION HITS 7 BILLION
Today, October 31, the world is estimated to have surpassed 7 billion people. Although people are living longer and healthier lives, and couples worldwide are choosing to have fewer children, huge inequities persist and girl and women still face many problems. In a world of 7 billion, every person should enjoy equal rights and dignity. ........... Read more >>
Africa's Population "Emergency"
Sub-Saharan Africa is headed for a "population emergency" according to a new French analysis of demographic trends. ........... Read more >>
The number of people in Africa has passed the one billion mark, the UN Population Fund says in a report.
Africa countries are all growing fast... because there is large number of women who have no access to planning their families ........... Read more >>
The populations of Nigeria and Uganda were growing the fastest
Africa countries are all growing fast... because there is large number of women who have no access to planning their families ........... Read more >>